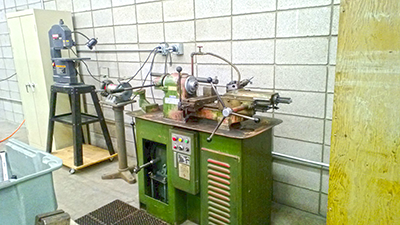 Arizona Tool & Plastics can provide the construction of replacement mold components using a combination of our talented mold makers and machinery. We will produce these components ensuring proper materials and machining technologies that will be equivalent or better than the original components requiring replacement. Our goal is to ensure your molds will provide many years of service producing quality parts.
This process may include all or part of the following processes depending on your budget:
Analyze broken or worn components to see if opportunity to improve performance exists.
Depending on component(s) complexity, we can either dimensionally take physical measurements of existing features or have component laser scanned, or work off of your 3D Solid Model and 2D detailed prints as a reference for the new replacement component(s).
Using our in-house capabilities we will construct new component(s).
If component(s) or portion of component(s) may be beyond Arizona Tool & Plastics' capabilities we can outsource to facilities that we have alliances with. We only align ourselves to best quality/best practice outside sources/vendors.
We can fit and install replacement components into your mold at our facility.
We will ensure that fits/finishes meet your specifications.